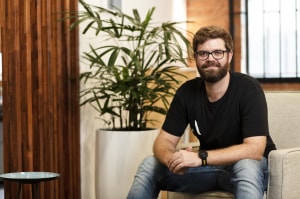 The removal of third-party cookies is going to cause a shake up in the media industry. It might feel like a bit of a freefall for marketers, but as Chris Lockwood, Alpha Digital's client strategy director explains, when we can't lean on what we already know, we can lean on strategy, critical thinking, and creativity.
Data and machine learning have given us the ability to measure and harvest purchase intent on a silver platter. Third-party cookies have been integral to this ability and have enabled everything from audience targeting, to behaviour tracking, to remarketing and more.
However, when Google progresses its push for privacy and removes support for third-party cookies in 2022, marketers are going to have to adapt their approach to audience targeting and diversify.
That means we are all going to have to develop a deeper understanding of the customer journey (and evolve our skill sets) in order to reach and influence our audiences.
In some ways, the industry is going to have to go back to basics and reinvent traditional media buying approaches with contextual targeting. At Alpha Digital, we are focusing on advancing a particular suite of skills so that we can adapt to a very different marketing landscape in 2022.
Strategic thinking and forward planning.
Marketers are being forced to take a step back from platform reliance, as many of the tracking and targeting tools we are used to are being phased out and consumers are gaining more power to opt out of data…