In today's evolving job market, a bachelor's degree is increasingly important for many careers across a wide range of industries. So what jobs can you get with a bachelor's degree?
A bachelor's degree is typically enough to help you qualify for a variety of entry-level and mid-level positions across many fields, including business, finance, social services, psychology, computer science, healthcare and more.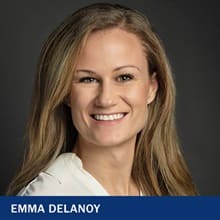 "A bachelor's degree can help you start and grow a career," said Emma DeLanoy, a career advisor at Southern New Hampshire University (SNHU). "A degree makes you more marketable and can help you start off on a career path a step ahead."
The types of bachelor's degree jobs you can get will depend on the subject you study and your real-world experience. But before exploring the best bachelor's degree jobs for you, it's important to understand the many benefits of earning a 4-year degree.
Can You Get a Good Job With a Bachelor's Degree?
Earning a bachelor's degree is becoming increasingly important when looking to start or change careers. As a result, bachelor's degrees are more common than ever before.
From 2010 to 2019, the percentage of people aged 25 and older with at least a bachelor's degree jumped from 29.9% to 36%, according to the U.S. Census Bureau.
The value of earning a bachelor's degree stems from more than their popularity or demand among employers. Bachelor's degree holders can also expect to see more earning…