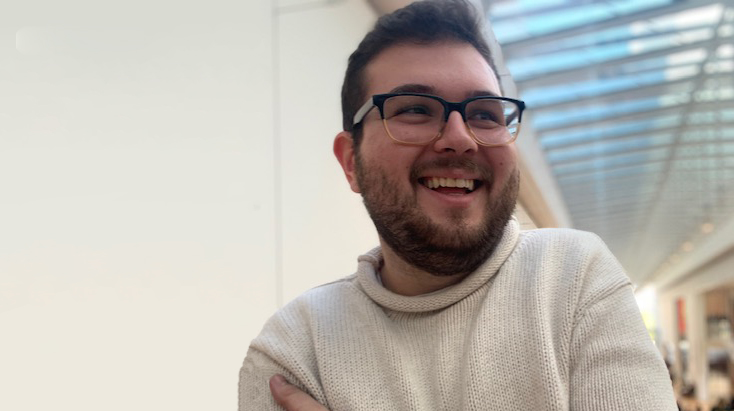 Degree: BBA in Information Systems and Sports Management, MS in Information Systems Management
Occupation: Associate Consultant, Aptitive
Thomas Smyth (BBA '19, MS '20) found a knack for information systems during his undergraduate years at Quinlan and decided to solidify his learning with a master's in information systems.
Below, Thomas shares his Quinlan experience and how he is making an impact. 
Why a MS in Information Systems?
I earned my undergraduate degree at Quinlan with a double major in Sports Management and Information Systems. During senior year, I was presented with the opportunity to do the five-year program and earn my master's in just one additional year. I talked it over with Professor Nenad Jukic, who was a mentor for me, and decided to go for it.
For me, having two degrees from Quinlan adds to my credibility in the workplace. Quinlan's information systems program holds a lot of weight in the Chicago business community, and I think it shows that I have a genuine interest in learning more and continuing to improve.
How have your degrees impacted your career?
I'm now working as a consultant with Aptitive, which helps companies build out their data infrastructures, from analytics dashboards to data warehouse streamlining.
The largest impact I've seen from my degrees is how comfortable I am in the workplace. While I'm…