Despite their widespread reputation as a "safer" alternative to cigarettes, e-cigarettes (also known as electronic cigarettes or vapes) are far from harmless, particularly for adolescents, whose developing brains may suffer lifelong adverse effects from nicotine-containing products.
Yet vaping and e-cigarettes are widely promoted on social media by the industry and influencers, using advertising tactics that were outlawed for tobacco in Australia in the 1980s for traditional media. This blatant promotion is not tolerated offline, so why is it happening on social media?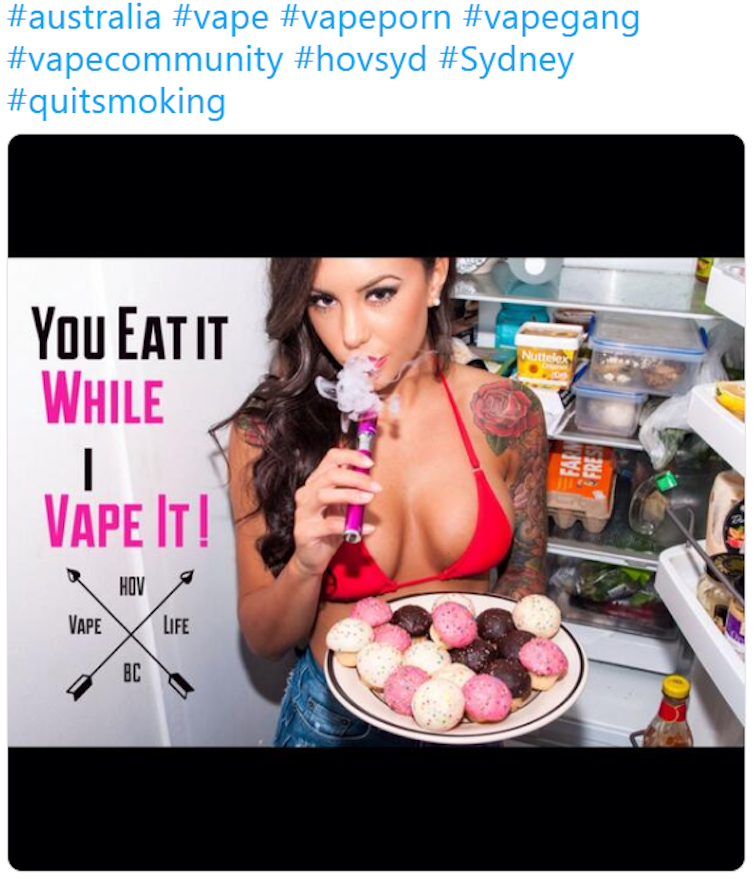 On Twitter, YouTube and Instagram, e-cigarettes are frequently depicted as a safe and healthy alternative to cigarettes. This is at odds with the opinion of health authorities such as the Office of the Surgeon General, the Federal Health Department
and the World Health Organization (WHO). There is substantial evidence e-cigarettes have adverse health effects but because they are relatively new (they were first introduced to the US market in 2007) their long-term effects are less clear.
Yet e-cigarettes are touted online as a harmless recreational activity. Vape juice (which may or may not contain nicotine) is available in flavours such as gummy bear, chocolate treat and cherry crush, while social media influencers demonstrate fun vaping tricks or ways to customise e-cigarette devices. There are even online vaping communities offering social support and…