CASPER, Wyo. — Visit Casper approved its annual budget on Monday, July 12. Buoyed by CARES funds and a robust summer for leisure travel, the base budget is still $200-$300K below typical budgets, CEO Brook Kaufman told Oil City News Friday.
With nearly $527,500 coming in from CARES funds (distributed by the state based on lodging-tax collections), Visit Caper's budget for Fiscal Year 2021-2022 is $2,120,358.48, up about $310,000 from last year. 
The tourism board is supported by a 4% county lodging tax, last approved by voters in 2018. Revenues in 2020 were down between 25% and 33.333% in 2020.
"It's a very robust summer from a leisure perspective," Kaufman said. Visit Casper subscribes to weekly data from Destination Analysts, which tracks travellers' sentiments, concerns, and likelihood to travel.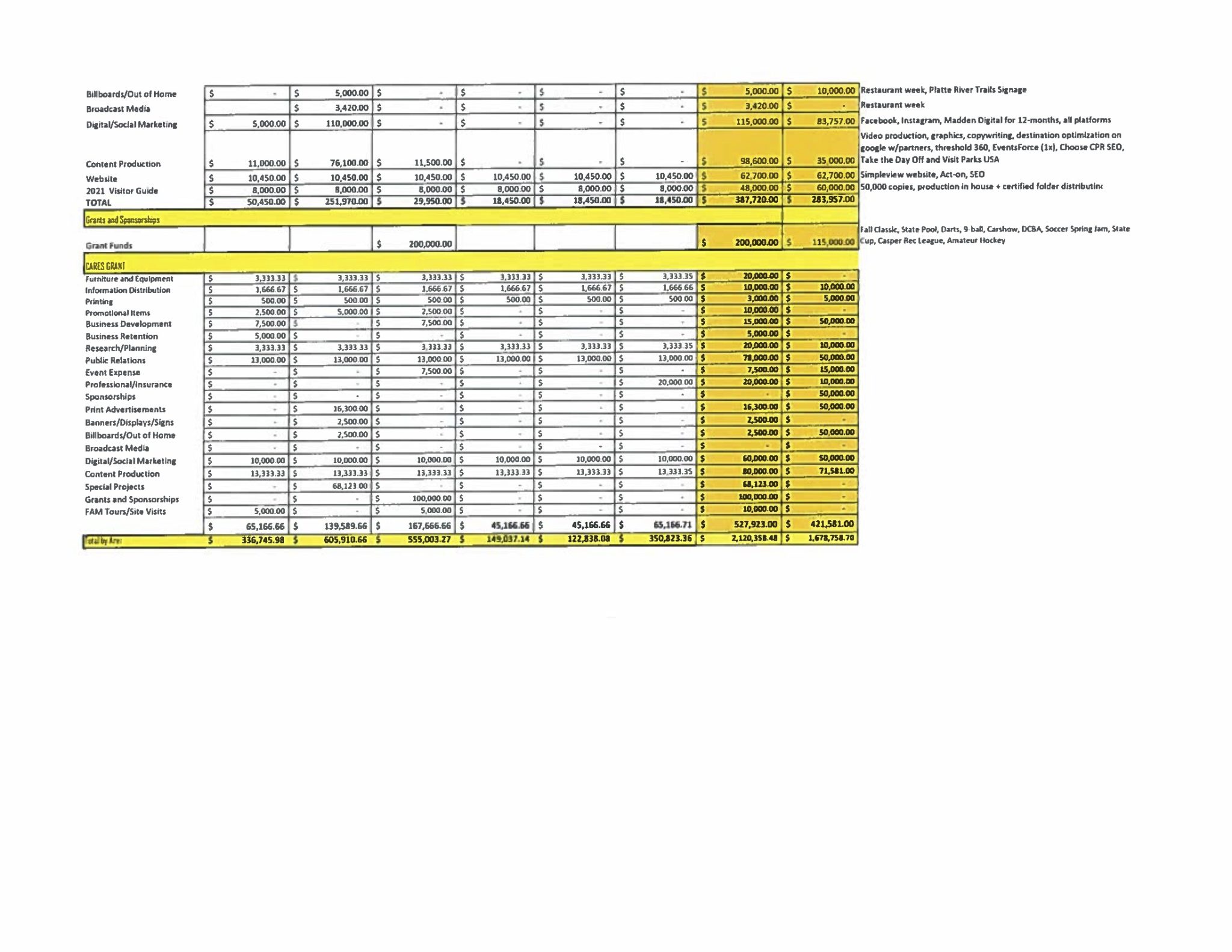 Yellowstone National Park said saw record attendance in May and June. June's attendance was up 20%  from June 2019, according to YNP. 
Corporate travel and comfort with group settings has been slower to recover, Kaufman said, dampening Casper's recovery in the meeting and convention market, in which it is typically strong.
Anticipating the recovery of that market accounts partially for a roughly 75%…